How is the real estate situation in Stuttgart?
Based on experience from COS and official statistical data "Mietspiegel" of 2018, the Stuttgart house and flat situation is like:
-Concerning real estate costs, there is a big gap between reality and expectation by non-local people (they expect high rates for big famous cities, but not for a globally unknown town, however in case of Stuttgart the opposite is true)
-comparable to Silicon Valley, since last century, Stuttgart attracts the most innovative companies and talented people, resulting in enormous real estate costs and the highest yearly increases of rent prices in whole Europe
-the costs published in newspapers differ from reality. Reason is the German law "Mietpreisbremse", which is a political measurement to limit this dramatic cost explosion. However the numbers written in contract differ from published information. So there's a difference between "official price" and "real price"
-about 50.000 flats are missing in metropolitan area Stuttgart, leading to a bull market resulting in petrified applicants
-for buying a new flat, costs between 6.100€/m2 (normal) up to 15.000€/m2 (luxury) are to be expected
-rents in buildings later October 2014 (exception "Mietpreisbremse") are between 17€/m2 and 20€/m2, plus additional 2-3€/m2 for variable cost
-there's an extreme competition on market for applicants. About 200 people apply for an attractive flat per week. So the chance to get one, is very low. Depending on costs it could last very long, especially if you haven't got private connections to get a flat. In average you need between 6 and 9 months to success.
-by increasing the distance to Stuttgart to regions like e.g. Aichtal, Waldenbuch, Remstal, Strohgäu, Neckarteilfingen, etc. costs can be decreased
-However the infrastructure for public transit is very bad outside of Stuttgart. Therefore people go by car to daily work. Consequence is that there are every day crazy traffic jams
-this aspects are the reasons, why Stuttgart is the city with most traffic jams in Germany.
COS Services Stuttgart is your relocation and real estate specialist having deepest local knowledge and experiences for decades. As local "Swabian" we can realize results, other relocation and real estate services can't do.
Stuttgart, I don't know, where's that?
If you are on holiday or business trip, you are often asked, where you come from.
If you answer "I come from Stuttgart", the reaction, at least outside of Europe, is a raise of eyebrows.
"Stuttgart?" in a tone that says: where is that, am I supposed to know Stuttgart?
"Yes, Stuttgart! Stuttgart in Germany"
Shrugging shoulders, corners of the mouth pointing downwards, hands facing upwards.
It's hard to explain where Stuttgart is. Because what big, famous city is near Stuttgart?
So I say: Stuttgart is in southern Germany.
It's always the same: surprises on both sides: the fact that Stuttgart is not known outside of Europe, although the Stuttgart horse is depicted in the logo on every Porsche, together with the letters"Stuttgart".
And there is surprise on the other side, because there is obviously an expectation that people should know Stuttgart.
But this explains the first of the problems we have in Stuttgart: Nobody knows Stuttgart outside of Europe.
What is special about Stuttgart?
It is a phenomenon in itself, the city of Stuttgart is completely unknown. But the many products that come from Stuttgart are world-famous, Especially products out of automotive engineering.
The entire value chain in automotive engineering is covered here by the most successful and largest companies: Porsche, Daimler, Bosch have their origins and headquarters in Stuttgart. Suppliers and service companies for those OEMs (Original Equipment Manufacturer), such as Vektor, Mahle, Mann+Hummel, etc., are also located in the Stuttgart area, as well as world-famous machine manufacturers like Schuler, Trumpf, Festo and Index, which manufacture the production equipment for the OEMs and supplier companies.
Those successful companies and world-famous products are the visible result of fantastic thinkers, who have invested their energy in their work, always trying to achieve perfection.
Stuttgart is considered the "Silicon Valley" of Germany. This is where most patent applications are filed. The Universities of Stuttgart and Esslingen are the best universities for automotive engineering worldwide. Not only the automobile was invented in Stuttgart, a large number of inventors, poets, philosophers, artists and thinkers originate from Stuttgart.
It would go too far to explain the reasons for this. The special thing about Stuttgart is that something like an ecosystem of values has been created.
Similar to fauna and flora, a system that is constantly renewing itself, forming a cycle, becoming stronger and stronger and thus spreading further and further. You could therefore call Stuttgart an "economic gravitational centre".
Stuttgart's attractiveness is also due to the fact that the quality of life is highest here. This is a conclusion reached by "Statistica".
According to "Statistica", Stuttgart is the city with the lowest stress level in the world!
Certainly, the low crime rate, the beautiful nature, the very environmentally conscious thinking ofis citizen, the respectfully polite yet distanced behaviour of the Swabians, the good food, the many recreational facilities and lots of cultural events contribute to that. However, there are also treasures which will surprise most people: Stuttgart has the highest number of different mineral springs in Europe! And the special Trollinger wines thrive only here on the slopes of the "Stuttgart basin".
And so it is not surprising that Stuttgart is ranked second in "attractiveness and income", according to the news magazine Focus 02/18, right behind Munich.
What does COS mean by "economic gravitational centre"?
Of course there are still many problems and challenges to be solved. Stuttgart, for example, is the number 1 "traffic jam city" in Germany and is constantly struggling with

particulate emissions.
According to the latest reports in recent weeks, there will be traffic bans for diesel vehicles that do not meet the Euro 6 emission standard. If this measure will achieve the desired result, or whether this measure merely pretends to be achieving that result remains to be seen.
Stuttgart citizens have been complaining for years about the unreliability, the prices, and above all about the far too limited area reach of the local public transport system.
At the same time, many billion euros are being invested in the new Stuttgart 21 project, the most modern railway station in Europe, which tries to improve the access to
long-distance trains, thereby causing frustration among Stuttgart citizens for years.
Nevertheless: Stuttgart's attractiveness far outweighs such issues and the before-mentioned phenomenon of an "economic gravitational centre" has evolved.
What does that mean? Stuttgart is not only undergoing common urbanisation. Thanks to many relationships between economic bodies, to accumulated know-how and a culture of innovation, there is not only a "networking effect" similar to Silicon Valley, but also a "self-reinforcing effect".
The best universities attract the best students, the most attractive companies attract the best graduates. In large companies, professors hold important posts or advisor positions, and in lectures they find the most proficient candidates for their institutes etc.
And so the best employees come to the best companies, which again attracts the best.
This way, some kind of cycle emerges and becomes more and more intense. This self-reinforcing effect is continuous, stable and started already at the beginning of the last century.
Large global companies are growing and investing here, even though labour costs in Stuttgart are among the highest in the world. Moving operations somewhere else however, does not necessarily lead to lower costs, as many companies have bitterly experienced. Many entrepreneurs have found, that they can achieve their goals only here in Stuttgart.
How does this affect the real-estate market?
For the real estate market, this means that the market situation will become even more tense in the future. There is no reason for a turnaround.
We at COS differ in our view from what analysts and housing officials project for the future.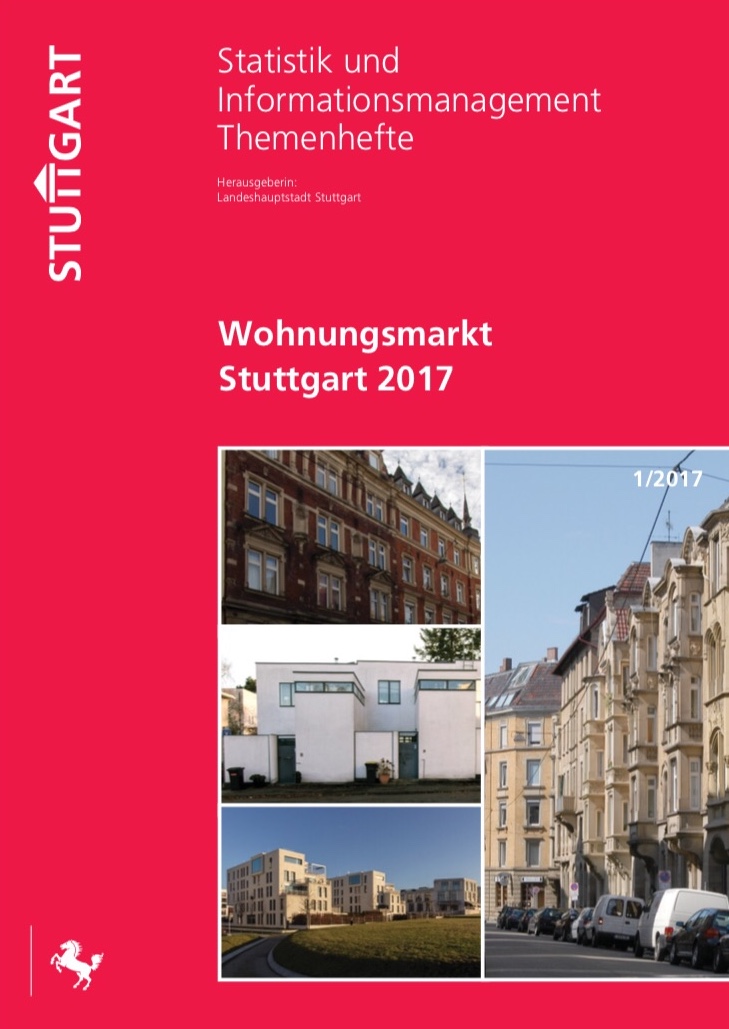 Current and future market situations are created by decisions of the past years. In a report on the housing situation in Stuttgart of 2004/2005 "Statistics and Information Management", experts apparently overlooked Stuttgart's value.
The "Statistical Office" calculated a housing demand of 15,000 flats between 2002 and 2020, i.e. 790 flats per year (see page 148).
According to analyst's estimates, "the demand for housing will lead to a considerable need for construction, but the demographic change will cause the population to shrink and demand to stagnate accordingly".
Obviously no one was alarmed by the fact that about 50 percent of the apartments are older than 50 years (see page 153). The statistics also confirm a picture of Stuttgart, where only few buildings are large: 60 percent of apartments are in buildings with one or two apartments.
However, not only city planners seem to have misjudged Stuttgart's housing trend, but also real estate owners and investors:
The weighting for locations of apartments is stated with 45 for "development of the area and view", 30 for "emissions and traffic", and 25 for "Infrastructure" (travel time to the city centre, shopping facilities) (see page 158). But for younger people, the largest group moving to Stuttgart to work or study here, infrastructure is naturally the most important topic. They would like to live in the city centre, if possible without a car.
If a property is used as an investment and not for own use, which applies to about 2/3 of the properties in Stuttgart, then "infrastructure" should get the highest weighting. In addition, many citizens of Stuttgart who are now retiring will not leave Stuttgart. Nevertheless, their jobs have become vacant and will have to be filled with new employees, which, at least in theory, will lead to a doubling of real estate needs.
So, in the past, many misjudgements and wrong decisions were made, which have a very strong impact on the current housing situation.
Unfortunately, this can only be changed very slowly.
What is the real estate situation in other attractive cities?
Much can be deduced by comparing a situation with an "extreme".
About the "supercity" of Tokyo in Japan, the world's largest metropolis, where about 35 million people live, we receive images and news of crowded trains, huge buildings, long lineups of people, massive crowds and horrendous rents. We learn that a parking spot in Tokyo costs approximately 600€/month, as much as a whole apartment in Germany.
So we conclude: space is scarce, there is no place in the world where more inhabitants per square kilometre live: so it must be extremely difficult to find an apartment here.
But surprisingly, exactly the opposite is the case: It's no problem at all to find a suitable apartment in Tokyo.
The most expensive apartments are in the centre of the city, and the proximity of the nearest subway station has an extreme impact on the rent. This means, the farther away from city centre and infrastructure, the lower the prices. And so there are a lot of exclusive luxury apartments for 10.000€/month, but there are also plenty of apartments that can be rented at 400€/month.
There are very few old apartments. New buildings are constantly being built, old buildings are demolished and replaced by new ones. After 20-30 years, whole districts change so much, they are no longer recognized by former locals.
For a set budget, you can choose from thousands of apartments in the largest city in the world, in every price category, at any time.
And there is no need to act quickly and close a lease contract as soon as possible. On the contrary: real estate agents in Tokyo have to convince the customer to choose an apartment. In addition to perfect service quality and customer orientation, a real estate agent is expected to make offers such as: "If you choose this apartment within this week, you will not have to pay rent for the first 3 months".
What is the real estate situation in Stuttgart really like?
The situation in Stuttgart is therefore completely misjudged, especially by our Japanese customers. Stuttgart is not well known abroad. So many people assume, in contrast to Tokyo: In a city that nobody knows, there should be no reason for a tense housing situation.
But exactly the opposite is true, because the real estate market here is not only tense, it is panicking!
How many apartments are actually missing can only be estimated. According to a report of the Stuttgarter Zeitung last year, 50,000 flats are missing in the Stuttgart metropolitan region. Other sources report 60,000-70,000 missing apartments.
Accordingly there is a demand market, the property owner is in a very strong position, the prospect in a very weak one. "Weak position" does not really express the core problem of this situation. An apartment or accommodation is a basic human need, onto which all further needs build. Without a place to stay close to a employer it is hard to find a job. Without a job you will certainly not find a place to live. A vicious circle.
Due to the shortage of available housing, there is a real emergency situation in Stuttgart. People who urgently need a flat are driven by fear of existence. Once again: COS Stuttgart sees the Stuttgart real estate market not as just tense but as panicking.
Not only people with low or middle incomes have major problems here, but also those with very high income. Unfortunately, this housing shortage will remain like this for a long time, since its causes were created in the past and cannot be corrected in short time. Although Stuttgart's city planning officials have recognized this year, that something has gone wrong. Inside "Statistics and Information Management Bulletin" issued by state capital Stuttgart authorities regarding the "2017 Housing Market of Stuttgart", the introduction passage now reads "For those looking for housing in Stuttgart, it is becoming increasingly difficult to find a reasonable place to live, given high pressure of demand due to a steady population growth". However, it is clear that there is still no real understanding of what needs to be done now. Page 31 states: "The provisional number of permits in 2016 is 2134 apartments. That is an increase of 12 percent over the same period last year. The positive development of building permits is, however, supported by the significant increase in refugee accommodation… excluding the flats in planned refugee accommodation, around 500 fewer flats were approved in 2016 than in previous years".

What is the development of the properties for sale?
An investigation which compared average purchase prices of real estate in the Stuttgart area with each other (based on purchase documents of notaries) showed, that the price rate per square metre is almost 6100 Euros. This value is assigned to all building ages and for all suburbs of Stuttgart. Therefore this reference value is not really meaningful. For a prospective buyer and his strategy, price trends are much more important. The same source assures: A purchase price increase of 12-15 percent per year is to be expected!
This means that "expected" and "actual" purchase prices differ just as much as rents. Only few people have seen this alarming development and its reasons are manifold.
Low interest rates and a enormously scarce supply ensure that there is a bluntly said crazy price development on this real estate market. To clarify again what 12-15 percent increase rate per year means: if the increase rates remain at this level, the price of a property doubles every 5 years!
By the way: it is not large foreign investors buying the best and most expensive apartments to leave them empty and to speculate, as we have seen in in Berlin and Frankfurt. No, in most cases it is the local citizens of Stuttgart who want to buy a property either for retirement or for their own use.
Is this the beginning of a real estate bubble? No, not at all. There are no signs for changing trends. Precisely because prices are not the result of speculation, but of supply and demand. Stuttgart 21 will have an impact on the real estate market, but only on the market for luxury apartments.
Speaking of luxury apartments: Stuttgart's most expensive apartments to date have been those in Cloud No.7, the high-rise building next to the Milaneo in Heilbronner Strasse. The price per square meter here is 16,000 euros. However, Stuttgart citizens love apartments and houses in the semi-height areas, preferably in the area on Killesberg. Some properties here are said to be traded at 20,0000 euros per square meter!
One thing is clear: the prices of properties for sale naturally affect the supply and costs of rented apartments.
Why is it so hard to find a rental apartment?
We are experiencing a very worrying change here: people with very high incomes are not willing to invest more than half of their monthly income in rent, despite their high earnings. Maybe these people have a high standard of living due to their working environment or their personal relationships. Maybe after reaching high income through good education they still have to pay back student loans that were necessary to finance that education.
As a consequence, high earners react and significantly reduce their standards, choose smaller living space and a residential area less attractive, with less parking space and longer commutes.
People on a low income, singles, people with children or pets, foreigners, musicians, people with no regular income, etc. have an additional very strong competition from people with high incomes. Ultimately, people with low income have virtually no chance of finding an apartment.
This reality won't change even with new anti-discrimination laws.
What is the selection process for prospective tenants?

In Stuttgart, more than 200 people will apply within a few days for an attractive apartment with a monthly rent of about 1000€.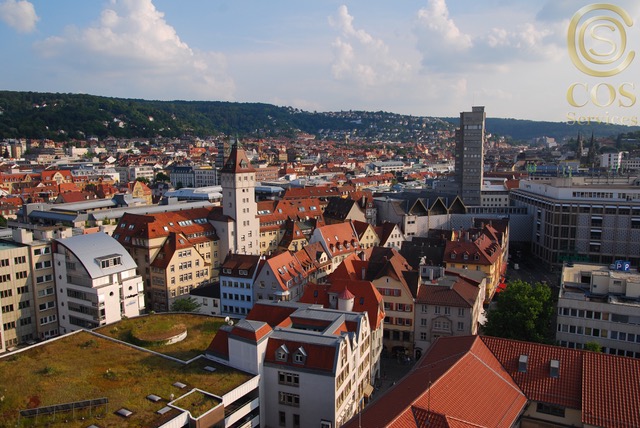 The provider of this apartment will not invite all applicants to show it, but will select the best ones
If one divides, in order to use an average value, If applicants are divided into "attractive" e.g. not musicians, middle-aged people, adherence to house rules and/or cultural rules, and into "not attractive" e.g. has pets, no regular income, large person count, smokers, then out of these 200 applicants still 100 attractive applicants remain.
If the attractive applicants are further subdivided into "very attractive" e.g. high income, high level of education, 50 of the 100 applicants remain. If the applicants are further subdivided into "top candidates" e.g. rare use of the apartment, married without children, half of those 50 applicants remain.
Even if this selection is further narrowed down, e.g. by "appearance" or "has rental guarantor", there are still a dozen candidates. And only one of the candidates will receive the offered apartment. Correspondingly, experience shows that in the private market a search period of between six and nine months can be expected even if all requirements are met.
How high are rents in Stuttgart actually?
If you take a look at the rent index of Stuttgart, some figures catch your eye.
In 2011, a 60 m² apartment cost 5.56€ per m² throughout Germany, 6.94€ in Baden-Württemberg, and 30% more, namely 9.06€ in Stuttgart.
In comparison: Six years later, the same apartment in 2017 cost 7.37€ (+32.5%) throughout Germany, 9.90€ (+42.6%) in Baden-Württemberg and 14.81€ (+63.5%) in Stuttgart.
In 2018, the apartment with 60 m² will cost €7.55 (+2.4% over the previous year) per m² throughout Germany, so the rent will remain comparatively stable. In Baden Württemberg the rent per m² has already increased by 29 cents to 10.19€ (+2.9%), in Stuttgart, however, it now costs 16.80€, that is an increase of 13.5% within one year!
These data in the Stuttgart rent index seem frightening and it's hard to believe such a development.However, we at COS can confirm these data from our own experience. It is even worse, because the price increase has already reached attractive surrounding communities and cities such as Korntal-Münchingen, Böblingen, Leonberg, Kornwestheim, Esslingen, Ostfildern, Filderstadt and Ludwigsburg. And we at COS Stuttgart see no reasons for the market to change direction.
Is there really a "Swabian sweeping week" in Stuttgart?
The "Schwäbische Kehrwoche" (Swabian sweeping week) means: Every week, the responsibility for cleaning and maintaining shared spaces, the entrance area and the hallways is passed on from one household to the next.
Extent and type of care are determined by the owner association. A common extent might cover: to wipe stairways, basement, laundry room and corridors dry and wet, to sweep the entrance area and to clean floor mats. In older houses wooden stairs require special care.
Another part of the Swabian sweeping week is clearing snow in Winter, early in the morning and during heavy snowfall throughout the day.
Usually the entrance area of the house and the assigned sidewalks are to be cleared. If an underground car park is available, then also the car park access road. Outsiders often find it amusing how meticulously Swabian work here. In reality, however, this is simple risk management: if residents or passers-by fall and injure themselves because of uncleared snow, whoever was in charge for Sweeping Week will be held personally liable. This will inevitably make you want to take the day off for "snow shovelling".
Until 10 years ago, the traditional "Swabian Sweeping Week" was quite common. In newer buildings however, this is no longer the case today.
There are two main reasons:
On the one hand, this due to expectations of tenants in such apartments. People, who are able to pay these enormous rents, are not willing to perform those tasks in their already limited spare time.
On the other hand, most property owners in southern Germany also reject the Swabian Sweeping Week. Cleaning and maintenance tasks are no longer assigned to tenants, but to professional cleaning companies, which usually also take over the caretaker service.
For a simple reason: Apartment owners use their flats/houses as investment objects.
People who invest in real estate do so because they want low risk, continuity and a reasonable return on investment. What these people do not want at all is: to put nerve, time and effort into their investment object. Exactly for this reason they have chosen this type of investment. Accordingly, real estate investors usually shy away from direct contact with tenants. They are certainly not interested in checking adherence and quality of the sweeping weeks of individual tenants and in requesting improvements.
Property owners are interested in professional maintenance of house and individual apartments, so that rental income increases and everybody is comfortable.
In consequence, cleaning and maintenance costs are passed on to the tenant in form of high ancillary costs.
The apartment owner is responsible for defining and calculating those service charges; the next paragraph will go into more detail.
What other rental costs are incurred?
In most cases, costs for garage or parking space are not included in the rent.
A single garage or a parking space in a collective garage costs between 75€ and 120€ per month in Stuttgart. Depending on the location, this can be considerably more. In the city centre the parking situation is dramatically poor, especially in areas not damaged during World War II, where no underground parking is available, ex. in Heusteig or Lehenviertel areas. Looking for a parking space here is an ordeal. Therefore some supermarkets have started to rent out their parking garages at night. However, you have to expect 100€/month and often under the condition that cars are removed early in the morning to provide parking lots to supermarket customers.
For some apartments, fitted kitchen or furniture are also specified in a dedicated section of the rental agreement.
Please note, that all information given so far on the amount of rent is relates to a "cold rent", colloquially called "Kaltmiete". This is the rental base fee of an apartment. Some people also call this "room cost".
Equally essential are all variable costs for running a flat, i.e. service charges. They are listed in the rental agreement as monthly advance payments for heating, hot water and other operating costs. Together with the "cold rent", these costs make up the colloquially called "warm rent", i.e. the total rent. The total rent is the monthly amount which the tenant pays the owner in advance, usually at the beginning of the month.
There is no fixed value for those service charges. In most cases, the owner considers a surcharge rate per square meter. Through this surcharge rate, the owner tries to cover all costs that are necessary to run the apartment/house. It is therefore an estimated value. At least once a year, the owner must provide the tenant with information on actual consumption. Once the values have been determined, the deviation from the estimated value has to be allocated. Therefore the owner has the right or the obligation to claim underpaid costs, if the tenant has been more economical than expected, the owner pays back the excess to the tenant.
Ancillary costs also include the costs for waste and sewage disposal, insurance, gardening and other factors. Even property tax may be passed on from the owner to the tenant in form of service charges.
Operating costs are also part of service charges. What owners may claim as operating costs is legally regulated in the Operating Costs Ordinance (BetrKV): as described above in the paragraph about the "Swabian sweeping week", these are cleaning costs, as well as costs resulting from ice and snow removal. But also maintenance, concierge, security and building services, costs for swimming pool/sauna/fitness room, as well as necessary maintenance services are apportioned to the tenant in the form of additional costs.
According to a study by Focus Nachrichtenmagazin in 2018, incidental costs in Germany have increased by about 13% in the last 10 years.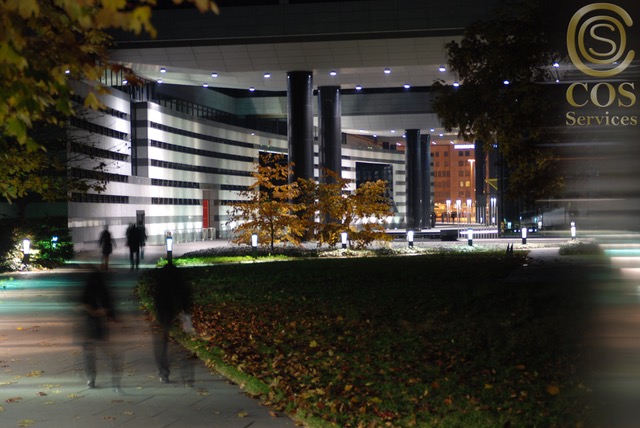 However, these statistics are not very meaningful. The calculation was based on cost increase rates of water, property tax, maintenance, etc.
Since, as just mentioned, service charges can be structured differently and depend on the type of building, behaviour of the residents and the service level, only individual cases can be considered.
The Stuttgart tenants' association offers a rough guide value of 2.88€/square meter in 2017. However, it should be noted that this figure was averaged over all residential buildings in Stuttgart. Here 50% of all flats in the Stuttgart area are older than 50 years and accordingly very different values result, especially because of the equipment of the building.
Therefore, a distorted picture emerges. For new apartments the value of 2.88€/square meter is therefore too low.
For new buildings the standard of the equipment has risen very strongly. Multi-family houses are equipped with a passenger lift, large underground car parks, bicycle parking spaces provided individually for each apartment, video systems, craftsmen's toilets, children's playground, etc. This is due to statutory or current market requirements. The costs incurred for the maintenance and care of these facilities are transferred accordingly to the incidental costs.
In summary, from our experience at COS, it can be said that between 30% and 40% of the monthly cold rent must be added to the incidental costs.

What is our recommendation to you?
You should use the information and data obtained here for your strategy if you are looking for a property in Stuttgart, either to buy or to rent.
The data provided here is based on statistical surveys and our experience at COS Services Stuttgart. Every case is different and the different circumstances always result in new constraints. It is not possible to draw direct conclusions from one case to the other. But one recommendation for action that we can definitely pass on is: Take care of the property search as early as possible and invest energy and the necessary effort (e.g. applicant folder). You will not be successful with a "half-gas attitude".
If you have enough time and above all experience, you will find an apartment through the internet ads on various real estate portals. But be careful, there are a lot of swindlers around. Sometimes it happens that there are more fraudulent Internet ads than real ones. Newspapers sometimes also offer attractive apartments. But here it is clear: first come, first served!
In our experience, the best chances of finding a flat are through the mediation of friends and acquaintances. Most of the time your friends are fair and offer at an acceptable price, and they also inform you about the advantages and disadvantages, so that there are no surprises.
From our point of view as an "Expatriate Relocation Service", which takes care of people from other places who move to Stuttgart to work or study, the focus lies elsewhere. We know that the location, infrastructure and "environment" are the most important factors of a property for our clients. With "environment" we mean the people in the neighbourhood, or the existence of pubs, football grounds, refugee homes etc. up to the prostitution/drug market. As a person who is not familiar with the area or even with the culture of Stuttgart's 152 (!) districts, there can be no knowledge of their surroundings.
And that is why we recommend people who move here to work, mostly in very responsible positions, not to try this on their own. There is absolutely no point in finding a nice apartment that meets a fixed requirement profile. But stress is caused by factors which were not thought of or which were simply unknown. It is through endless traffic jams to work, noise, behaviour of residents, infrastructure, availability of public transport, house rules and the feeling of security. This is all the more true when not only an individual person moves, but also the partner, or the whole family with children.
If the basic need to have a safe and pleasant place to retreat is not properly satisfied, no performance can be achieved/performed in the remaining fields of action.
Even the local real estate agents in Stuttgart cannot really help an expatriate. All in all, there are too few clients for them to be able to put themselves into the life situation of an expatriate. The local real estate agents in Stuttgart know what the citizens of Stuttgart want, not what people from other places need. So an expatriate certainly does not want to live in a "hillside location". For many people in Stuttgart this is the fulfilment of a life's dream.
In your own interest, you should therefore, despite the costs, seriously consider whether it is not sensible to have us at your side. Make yourself aware of the enormous effort, the annoyance, the frustration, the amount of time that is involved. Through our contacts and our very good knowledge of the Stuttgart area, we have other possibilities and can really support you effectively and efficiently.
We have the professional qualifications and official permits for real estate, transport people and goods commercially, procure furniture and equipment at low cost, carry out repairs, and carry out installation and renovation work. Of course, we are also insured against possible damages in case one of our employees damages something.
Accordingly, we are able to offer a very attractive complete package through an unrivalled broad service portfolio.
As a matter of principle, we check all individual boundary conditions of our customers and adjust ourselves completely to their needs. The most important factor in Stuttgart for expatriates or people who relocate for work reasons is: how can commuter traffic be avoided? For the expatriate's family, we clarify in advance: How does the child get to school via public transport? What are the shopping facilities, availability of doctors, security of the environment, etc.?
Please be aware: If your relocation is due to professional reasons, you can declare our invoice in full as income-related expenses in your annual tax settlement and deduct it from your wage tax. Accordingly, only about half of the invoice amount will then remain for you as actual costs. Think about the consequences if you have really made the wrong decision and want to move again. Besides the extreme stress, you can also expect to lose 10 times your monthly rent.
You can reach us using the contact form, we will get back to you immediately.