Limousine-Service
COS offers a professional limousine/shuttle service or driving hire service in the greater area of Stuttgart.
We are confident of our high reliability, detailed customer service and let our customers to feel that.
With us you know who is driving you.
With our luxury Mercedes-Benz Business Van in an extra-long special version,
we transport up to 8 passengers plus luggage.

absolutely safe and defensive driving style in which you feel protected

transport up to eight customers plus luggage


all drivers have a medical health certificate, all necessary licenses and a commercial passenger transport license

regular participation in driver safety trainings is a matter of course

professional service for VIPs, business people doing workshops, trade-faires, activties and events

trips to sights and destinations in the surrounding area possible as customer tailored tour

best hospitality, best customer service, best language skills in English, Japanese and Swabian

authorized and specially insured for the professional transport of business and private people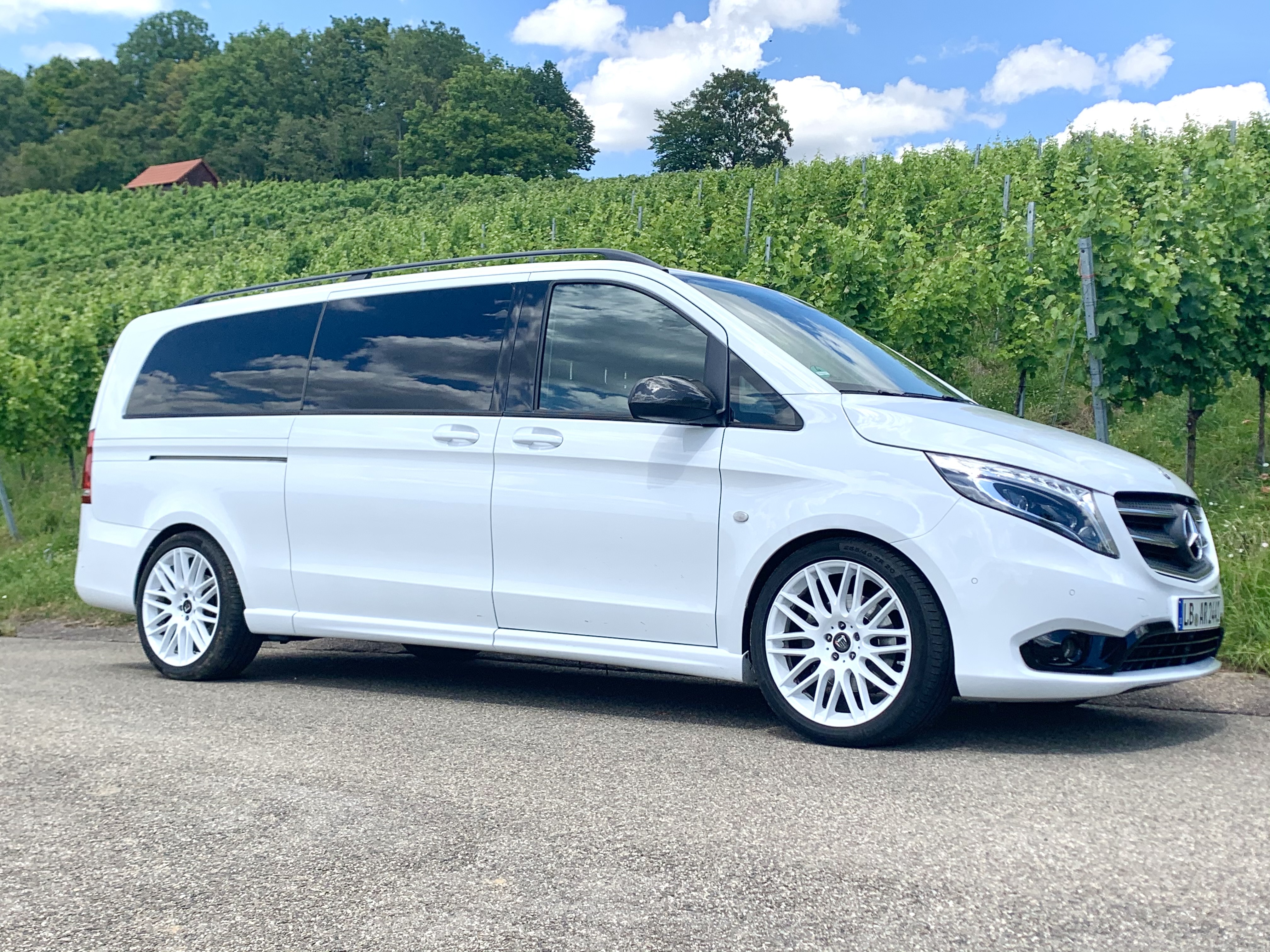 Please contact


This email address is being protected from spambots. You need JavaScript enabled to view it.

to ask for our service.
Commercial passenger transport is very strictly regulated in Germany. Passenger transportation without the official approval to §46, §49 PbefG, is law breaking. The company must demonstrate expertise in accordance with §4PBZugV, the vehicle must have special safety equipment in accordance with §42 BOKraft and must be specially insured for passenger transport.

Therefore it is obligated that customers to check the license of the company.